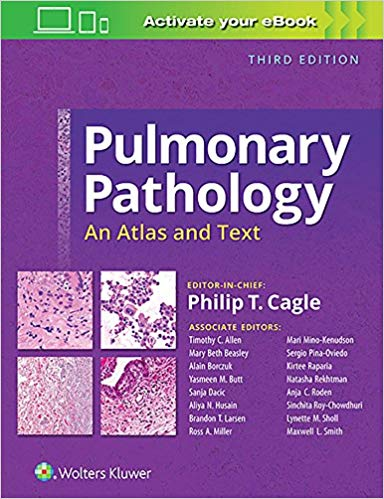 Entirely re-written and revised with over 1,000 new images,Pulmonary Pathology: An Atlas and Textis a comprehensive, highly illustrated guide to diagnoses in pulmonary pathology, including tumors and lymphomas. The book—titledColor Atlas and Text of Pulmonary Pathologyin earlier editions—combines highly detailed photographs and illustrations with concise, bulleted text so you can quickly grasp the information you need to make accurate diagnoses.
New information on diagnosing lung diseases, plus new WHO classifications, American Thoracic Society classifications of non-neoplastic diseases, new entities and infections, and technological advancements.
Packed with nearly1,200 images, figures, and tables, many of them new with this edition.
Organized into individual diagnoses, accompanied by concise, bulleted descriptions.
Ideal for surgical pathologists already in practice, as well as pathology residents and fellows.
Addresses the expanded role of the pathologist in treating patients.