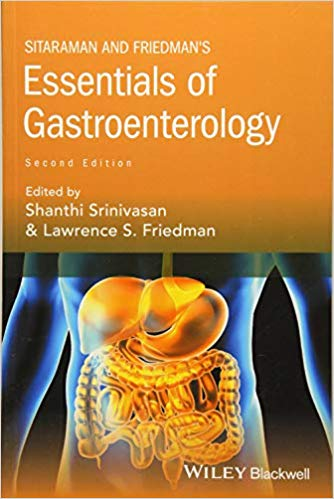 This revised and updated second edition of the popular and comprehensive guide to the study of gastroenterology
The revised second edition of Essentials of Gastroenterology provides a highly practical and concise guide to gastroenterology. The text covers every major disorder likely to be encountered during both GI training and in clinical practice. It also offers a handbook for preparing for Board examinations (e.g., USMLE and Internal Medicine Board examinations) as well as a handy clinical consultation tool. Fully updated to reflect the latest scientific information and practice guidelines, each section of the book covers a specific area of the gastroenterology tract and follows a standard outline: general information, normal physiology, etiology and pathophysiology, clinical presentation, diagnosis, differential diagnosis, complications, prognosis, and treatment.
The text provides easy-to-assimilate information on each disorder and includes the key facts, concise, bulleted paragraphs, and a structure that lends itself to accessibility and point-of-care use in a busy clinical setting. In addition, Internal Medicine Board-style multiple choice questions allow users to self-assess their knowledge, a photo gallery provides a great visual element, and clinical cases throughout allow readers to identify with real-life clinical scenarios. Essentials of Gastroenterology is the hands-on guide that:
•    Covers the whole of gastroenterology in one highly practical volume
•    Presents updated pedagogic features to help achieve rapid clinical understanding, such as case studies, practice points, key weblinks and potential pitfalls boxes
•    Includes more than 100 Internal Medicine Board-style multiple choice questions ideal for self-assessment
•    Contains comparison of major society (BSG, ASG, ACG, UEGF, etc.) guidelines for all main GI conditions
Designed for us by gastroenterologists and GI trainees, Essentials of Gastroenterology is therevised and improved edition of the popular manual that is filled with up-to-date information on all the GI disorders. Trainees will learn the essentials of their specialty, as well as providing the seasoned gastroenterologist with a useful refresher tool.