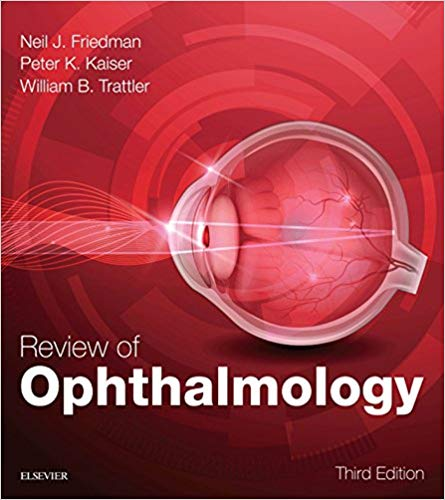 Designed to maximize easy retention and quick recall, Review of Ophthalmology, 3rd Edition, by Drs. Neil J. Friedman, Peter K. Kaiser, and William B. Trattler, is the best-selling review book you can trust to get you successfully through your exams. An efficient, easy-to-digest format distills key information into highly relevant bullet points. You'll quickly master what you need to know in all subspecialty areas, including the latest information on today's standard diagnostic techniques, medical treatments, and surgical options.
Covers the most important and relevant aspects of each topic in a concise, bulleted format foreasy recall and effective exam preparation.
Highlights the text with hundreds of clinical and histological images, OCT and other current imaging methods, anatomic details, common ophthalmic test findings, and more.
Presents the findings of key clinical studies with which you are expected to be familiar.
Provides thoroughly revised content in every chapter, with extensive updates on new imaging standards and diagnosis and treatment for eye disorders.
Test your understanding of essential information with an expanded collection of review questions following every chapter.