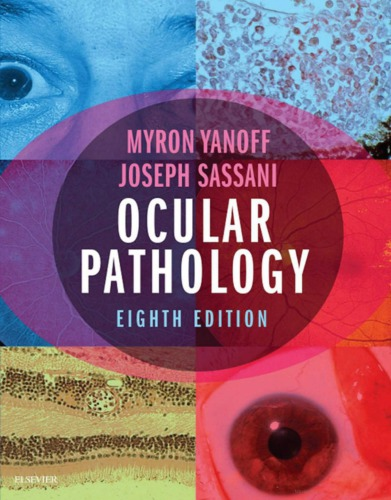 Bridge the gap between ophthalmology and pathology with the 8th Edition of this comprehensive, easy-to-understand reference from Drs. Myron Yanoff and Joseph W. Sassani. Designed to keep you up to date with every aspect of the field, from current imaging techniques to genetics and molecular biology to clinical pearls, Ocular Pathology provides the concise yet complete information you need for board exams and clinical practice.
Key Features
Includes new coverage of genetics and molecular biology, complications in diabetes mellitus, and the role of new drugs and other treatments for macular degeneration.
Covers the latest imaging techniques, including optical coherence tomography (OCT), anterior segment OCT (AS-OCT) and OCT-angiography.
Contains new images throughout that provide updated correlations between pathological and clinical aspects of each disorder. Clinicopathological correlations are presented with side-by-side image comparisons to make clinical pearl boxes even more useful.
Features more than 1,900 illustrations from the collections of internationally renowned leaders in ocular pathology.
Presents information in a quick-reference outline format – ideal for today's busy physician.
Enhanced eBook version included with purchase. Your enhanced eBook allows you to access all of the text, figures, and references from the book on a variety of devices.