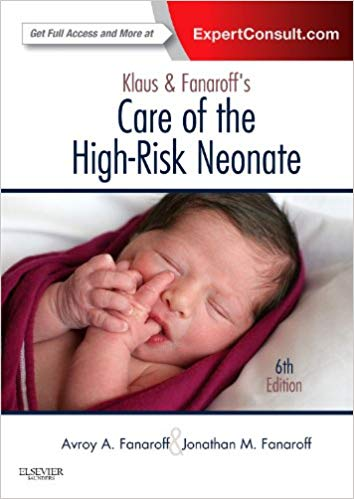 Stay up to date with recent advances in the NICU with Klaus and Fanaroff's Care of the High-Risk Neonate, 6th Edition. This trusted neonatology reference thoroughly covers the new guidelines, equipment, drugs, and treatments that have greatly increased the chance of survival for high-risk infants. Expert contributors deliver the information you need to stay on top of the technological and medical advances in this challenging field.
Benefit from the expert advice offered in concise, easy-to-read editorial comments throughout the book.
Assess your knowledge with comprehensive question-and-answer sections at the end of each chapter.
Understand the clinical relevance of what you've learned with case studies that highlight real-world application.
Own the reference trusted for nearly 40 years by those who care for at-risk neonates in the dynamic and challenging NICU.
Get fast access to need-to-know information on drugs used in the NICU, normal values, and much more in the fully updated appendices.
Keep your knowledge up to date with expanded coverage of evidence-based medicine and the role of networks in generating evidence.
Stay current with all aspects of neonatal care, including resuscitation, transport, nutrition, respiratory problems and assisted ventilation, and organ-specific care.