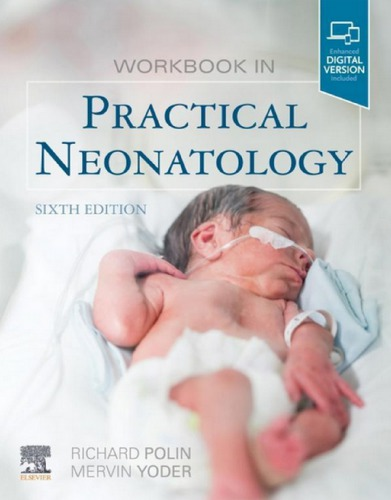 Using a highly effective, case-based approach, Workbook in Practical Neonatology puts neonatal evaluation, diagnosis, and treatment in a clinical context and tests your knowledge with questions and answers for each topic. You'll find authoritative guidance on the problems you're most likely to see in practice, including issues regarding resuscitation, mechanical ventilation, anemia, fluid therapy, and bronchopulmonary dysplasia. The 6th Edition has been extensively revised, with new authors, rewritten content, improved figures and tables, and many new cases throughout.
Key Features
Organizes chapters around case studies, followed by questions and answers that require you to make diagnostic decisions and help you understand how scientific concepts apply to each clinical problem.
Guides you step-by-step through patient care with abundant diagnostic algorithms, illustrations, and decision trees.
Features eleven chapters rewritten by new authors, new tables and algorithms, new cases, and updated discussions of existing cases.
Provides online access to echocardiograph and fluoroscopic video clips that show you what to expect and how to proceed.
An excellent learning tool and everyday reference for practicing neonatologists, as well as students, trainees, nurses, and other clinicians.
Expert Consult™ eBook version included with purchase. This enhanced eBook experience allows you to search all of the text, figures, and references from the book on a variety of devices.