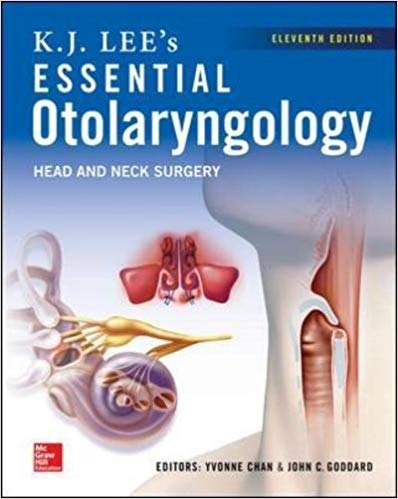 The leading guide in otolaryngology – invaluable for board review or as a clinical refresher
A  Doody's Core Title for 2017!
For more than four decades, K.J. Lee's Essential Otolaryngology: Head and Neck Surgery has been the premier national and international guide to otolaryngology. The eleventh edition of this classic reference has been thoroughly updated to bring you up to speed with today's practice of otolaryngology.
This concise, easy-to-follow book presents the latest clinical information to help you treat the wide range of conditions involving the head and neck or prep for board review. It is organized to allow for quick clinical recall and high yield review of the field's must-know information.
FEATURES
The perfect otolaryngology primer and the ideal board review resource – in one compact volume!