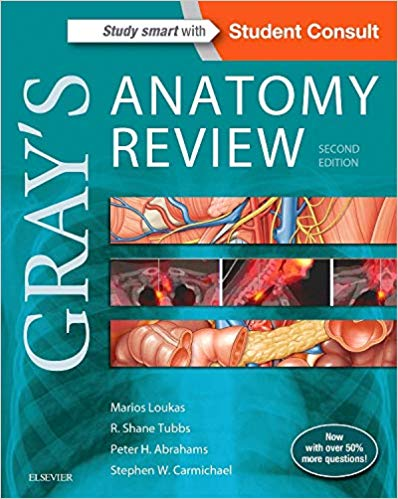 Now in its second edition, Gray's Anatomy Review continues to be an easy-to-use resource that helps you relate anatomy to clinical practice and pass your exams. Designed as a companion to Gray's Anatomy for Students, this medical textbook is your indispensable resource for both in-course examinations and the USMLE Step 1.
Enhance your understanding of the subject and access more detailed information with specific page references to Gray's Anatomy for Students, plus key answers and explanations to Gray's Basic Anatomy and Gray's Atlas of Anatomy.
Search the full contents online at Student Consult.
Challenge your grasp of anatomical knowledge and the anatomical basis of disease with more than 500 high-quality, USMLE-style questions, complete with answers and rationales, that mirror the actual USMLE Step 1.
Visualize key concepts with updated radiologic images and extensive use of photographs.
Understand the latest imaging techniques as seen in clinical practice with the most current knowledge available on today's anatomical imaging modalities.