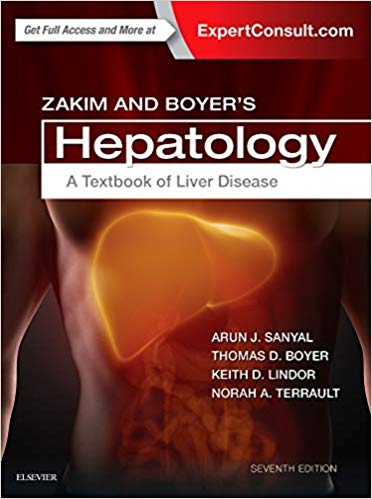 Get the authoritative, up-to-date information you need on liver disease from the 7th Edition of the most trusted reference worldwide. Covering both basic science and recent clinical developments, this revised edition by Drs. Arun J. Sanyal, Thomas D. Boyer, Norah A. Terrault, and Keith D. Lindor, provides an in-depth, comprehensive look at the pathophysiology, diagnostic, and treatment information related to the liver. More than 1,100 figures and tables, many new and in full color, highlight completely updated content throughout.
Expert, international authorship and comprehensive, easy-to-access information makes this edition the gold standard in the field of hepatology.
Expert Consult™ eBook version included with purchase. This enhanced eBook experience allows you to search all of the text, figures, videos, and references from the book on a variety of devices.
Includes new information on the rapid changes in treatment paradigms for acute liver failure, the latest treatments for primary biliary cholangitis, full coverage of the gut microbiome and its role in liver disease, the newest developments in drug-induced liver injury, and changes in hepatitis C virus treatment and hot-button concerns about access to care.
New summary boxes at the end of each chapter and a newly streamlined table of contents make it easier to find and understand the information you're looking for.
Hundreds of brand-new illustrations clearly present key aspects of liver disease.