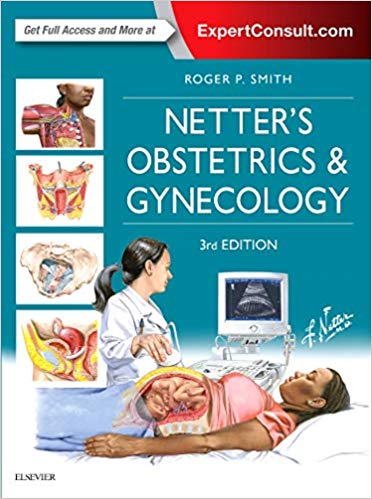 Now fully up to date with numerous new chapters and Expert Consult online access, Netter's Obstetrics and Gynecology, 3rd Edition , by Roger P. Smith, MD, provides superbly illustrated coverage of the common conditions and problems most often encountered in ob/gyn practice. Classic Netter images are paired with concise, evidence-based descriptions of common diseases, conditions, diagnostics, treatments, and protocols. Large, clear illustrations and short, to-the-point text make this the perfect reference for everyday clinical practice as well as staff and patient education.
More than 300 exquisite Netter images, as well as new, recent paintings by Carlos Machado provide a quick and memorable overview of each disease or condition.

Concise text and a standardized format provide quick access to expert medical thinking.
Entirely new sections on Embryology and Anatomy contain chapters on Sexual Differentiation, Genital Tract Development, Development of the Breast, and each area of gynecologic anatomy.

New chapters on Chronic Pelvic Pain, BRCA1 and BRCA2 mutations, Obstetric Anesthesia and Analgesia, Subdermal Contraceptive Capsule Insertion and Removal, Trigger Point Injections, and more.