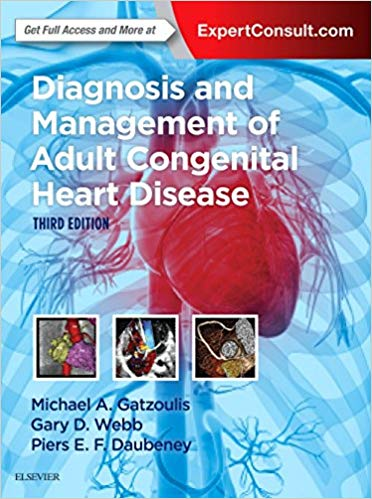 Designed to meet the needs of clinicians working with adults with congenital heart disease, Diagnosis and Management of Adult Congenital Heart Disease , by Drs. Michael A. Gatzoulis, Gary D. Webb, and Piers E. F. Daubeney, offers essential guidance on the anatomical issues, clinical presentation, diagnosis, and treatment options available to practitioners today. This latest edition features completely updated content, including new information for nurses and nurse practitioners who, now more than ever, are playing an important role in the care of adults with CHD. You'll also access four new chapters, illustrated congenital defects, coverage of long-term outcomes, and much more.
Drs. Gatzoulis, Webb, and Daubeney lead a team of experts ideally positioned to provide state-of-the-art global coverage of this increasingly important topic.
Each disease-oriented chapter is written to a highly structured template and provides key information on incidence, genetics, morphology, presentation, investigation and imaging, and treatment and intervention.

Congenital defects are illustrated with full-color line drawings and by the appropriate imaging modality (for example, EKG, x-ray, echocardiogram, MRI, CT, ).
Provides coverage of long-term outcomes, including the management of pregnant patients and patients undergoing non-cardiac surgery.
Features the addition of four new chapters: A Historic Perspective; Quality of Life in Patients with Pulmonary Hypertension; Psychosocial Issues in ACHD; Supportive and Palliative Care for End-Stage ACHD.