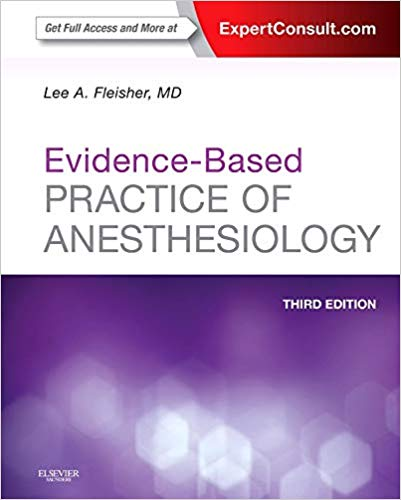 Make informed clinical decisions with reliable, up-to-date guidance from Evidence-Based Practice of Anesthesia, 3rd Edition! Leading authority Lee A. Fleisher, MD expertly explores the full range of important issues in perioperative management, discussing the available options, examining the relevant research, and presenting practical recommendations.
Make sound, evidence-based decisions on every aspect of patient care: preoperative assessment, monitoring and administration of anesthesia during surgery, postoperative intensive care management, and postoperative pain management.
Master the current best practices you need to know for day-to-day practice and oral board review.
Access the entire text and images online, fully searchable, at www.expertconsult.com.
Confidently navigate the latest issues thanks to new chapters on optimal airway management in GI endoscopy, the role of Ketamine for perioperative management, fast-track surgery, and hypothermia after intraoperative cardiac arrest, plus many other vital updates.
Efficiently translate evidence into practice with numerous quick-reference tables and short, well-organized chapters that promote fast and effective decision making.
Get practical decision-making tools you can use in both routine care and complicated or special situations.