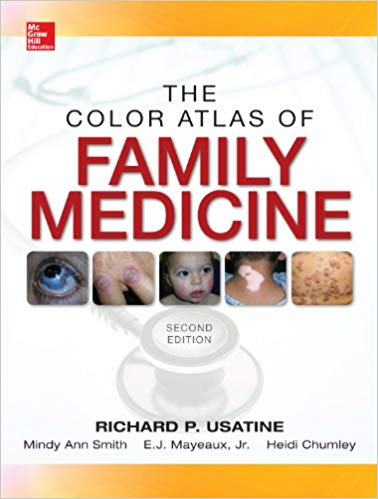 MORE THAN 2,000 FULL-COLOR PHOTOGRAPHS HELP YOU VISUALLY DIAGNOSE CONDITIONS AND DISEASES ENCOUNTERED IN CLINICAL PRACTICE
A Doody's Core Title for 2017!
"As a primary care reference, this atlas stands at top of the field. It is the pinnacle of health information, marrying photographic images of medical conditions with detailed, yet succinctly written text about each of these conditions…This second edition has not only expanded sections, it also has more presence and authority. It is one to have for all teaching clinics."
The Color Atlas of Family Medicine, Second Edition is a comprehensive atlas designed to facilitate diagnosis using outwardly appearing signs and manifestations. The superb collection of clinical images is supported by concise, evidence-based treatment recommendations presented in convenient, easy-to-apply bulleted text. Each chapter begins with a story that ties the photographs to real-life patients. Coverage for each condition includes: Patient Story, Epidemiology, Etiology and Pathophysiology, Diagnosis, Differential Diagnosis, and Management.
Features:
Organized by anatomic and physiologic systems
Includes pediatric and adult conditions
Insightful legends with each photograph providediagnostic pearls to enhance your clinical observational skills
Indexed by topic, region, and morphology
Special sections on women's health, physical/sexual abuse, and substance abuse
NEW chapters on important topics such as:

Diabetes
Hypertension
Headache
Osteoporosis
Alcoholism
Tobacco addiction
Global health
Essential to family physicians and all healthcare providers involved in primary care, The Color Atlas of Family Medicine, Second Edition will also prove valuable to medical students, residents, internists, pediatricians, and dermatologists.