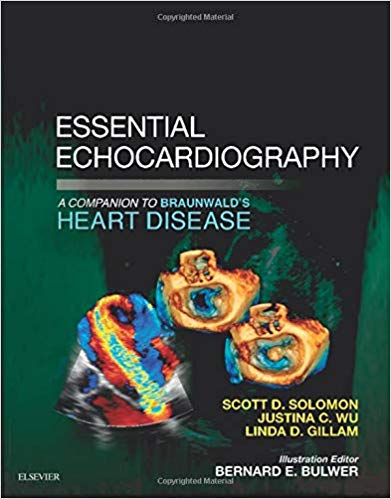 Echocardiography remains the most commonly used imaging technique to visualize the heart and great vessels, and this clinically oriented text by Drs. Scott D. Solomon, Justina C. Wu, and Linda D. Gillam helps you make the most of its diagnostic and prognostic potential for your patients. Part of the highly regarded Braunwald's family of cardiology references, Essential Echocardiography expertly covers basic principles of anatomy and physiology, the appearance of normal variants across a wide range of cardiovascular diseases, and the hands-on approaches necessary to acquire and interpret optimal echocardiographic images in the clinical setting.
Abundant illustrations provide a superb visual learning experience both in print and online. Images convey clear, classic examples that represent decades of experience over multiple institutions, as well as recent advances in the field.
More than 485 accompanying video clips mirror the images in the text, with easy-to-follow links from the figure citation to the video online.
Each section includes one or two clinical cases that illustrate key concepts.
Written by expert echocardiographers and sonographers who emphasize practical applications throughout the text, and superbly illustrated by physician-artist Dr. Bernard Bulwer.
Ideal for anyone currently using or learning to use echocardiography, including cardiologists, cardiology fellows, sonographers, anesthesiologists, critical care physicians, emergency physicians, radiologists, residents, and medical students.