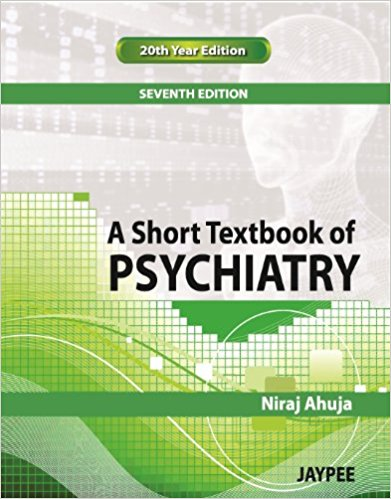 A Short Textbook Of Psychiatry is aimed at providing the readers with detailed insight into the field of psychiatry. Through the course of this book, the author throws light on a number of psychological disorders, and related concepts. The author has made use of highlighted points, figures, and tables, which make this book easier for the reader to understand. This book starts off by explaining the methodologies used for classification, and diagnosis in psychiatry, after which the readers are presented with insight into psychiatric assessment by interviewing the patient. The author also throws light on psychiatric issues triggered by brain dysfunction, commonly referred to as organic mental disorders. Following that, the readers are also given insight into mental disorders that occur due to substance abuse, such as drug addiction. This book also deals with mood disorders, schizophrenia, and other psychotic disorders.
In total, this book contains 21 chapters, and some of them include Mood Disorders, Psychoactive Substance Use Disorders, Mental Retardation, Psychological Treatments, Organic Mental Disorders, Disorders of Adult Personality and Behavior, and Other Biological Methods of Treatment. Some other chapters include Community Psychiatry, Emergency Psychiatry, Legal and Ethical Issues in Psychiatry, Diagnosis and Classification in Psychiatry, Psychiatric History and Examination, and Neurotic, Stress-related and Somatoform Disorders. There are also three appendices at the end of this book, which cover Some Important Contributors in Psychiatry, Nobel Prizes in Psychiatry and Allied Disciplines, and Glossary of Some Important Terms in Psychiatry.
In A Short Textbook Of Psychiatry, the readers are also given insight into stress-related, neurotic, and somatoform disorders. Issues such as adult personality and behavior, sleep disorders, and sexual disorders have also been tackled. The author also throws light on behavioral syndromes triggered by physiological factors, psychological disturbances, mental retardation, psychopharmacology, and child psychiatry. At the end of this book, the author provides suggestions for further reading.